Discovering China at the British Museum (Part 1): The roots of Chinese civilisation
26 Jul 2019 @ 6:00 pm

-

6:55 pm

£10.00
Overview
China prides herself on over 5,000 years of history and China Unbound has designed a special tour that walks you through every successive dynasty and shows you the history, culture and customs for each.
In part 1 of the tour, we will travel back through time from Neolithic China (around 3,000 BC) and discover the fundamental principles of Chinese culture. Looking at key objects and the interesting facts surrounding them, you will learn about the progression of craftsmanship techniques which were used in those years and how these techniques improved and developed from one dynasty to the next. You will understand the key principles which still drive Chinese culture, such as the importance of honouring ancestors and the concept of death, briefly touching on the influence that neighbouring countries had on China, in terms of religion, rituals and lifestyle.
Our Discovering China tour consists of 2 parts over the same day.  Join one, or both, depending on your interest!
Part 1 (6 – 6.55 pm): The roots of Chinese civilisation: habits, philosophy and religion from Neolithic China to the Tang Dynasty
What you'll get:
Learn about the roots of Chinese civilisation – habits, philosophy and religion from Neolithic China to the Tang Dynasty
Understand more about Chinese traditions from an experienced guide
Develop deeper appreciation of contemporary Chinese society
Relaxing environment encouraging you to leave everything else outside for one hour and enjoy the fascinating history you'll be surrounded by.
A fantastic activity especially if you are already studying Chinese, to enrich your understanding of China's history, culture and people.
Details:
Meeting point: back entrance at Montague Place, postcode WC1E 7JW. This is the group meeting point required by the Museum. Our team will have China Unbound name tags on.
If you are running late, please head to Room 33, the China Exhibition area to find us.
Security checks are in place so make sure to arrive 5-10 minutes before so we can start the tour in time
If you have any problems on the day, please contact Grace On 07 785 260 705.
Meet our guide Sweta Tagliabue: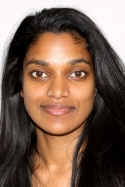 Sweta Tagliabue got an MA in Chinese language and culture at the Catholic University of Milan (Italy), where she studied Mandarin Chinese and Chinese history, philosophy and literature. Sweta worked in Milan as a tour guide for a year, giving tours in Mandarin to give the opportunity to Chinese tourists to discover the city of Milan and the history of its beautiful Sforza castle. Her compelling and engaging way of telling stories helps her audience to understand the value of the museum objects, the story behind the history of each of them and their contribution to shaping the Chinese society into what it is today easily.
What our past attendees say?
"I came along to the Discovering China tour in October, and I've been meaning to message you to say how much I enjoyed it! I found it a fascinating overview of the story of China, and I was really impressed with Sweta's knowledge and how she brought the collection to life. I just got back from a three week trip around China, and my experience was really enriched by the having been on the tour!" – David Clarke, Oct 2018 attendee
"It was great. I really enjoyed it! Sweta is great and her history is awesome!" – Serin Kasif, Nov 2018 attendee
China Unbound Cultural Programme
This event is part of China Unbound's 2019 Cultural Programme, an exciting and diverse programme of events, interactive talks, workshops on China's culture, history, ways of living and doing business, to help professionals and businesses better connect with China, open up new opportunities and enhance employability.
Visit us again for the latest events or email info@china-unbound.co.uk to get on our mailing list.
Questions?
Get in touch with us on 020 7064 8429 or email us to info@china-unbound.co.uk
Hope to see you there!